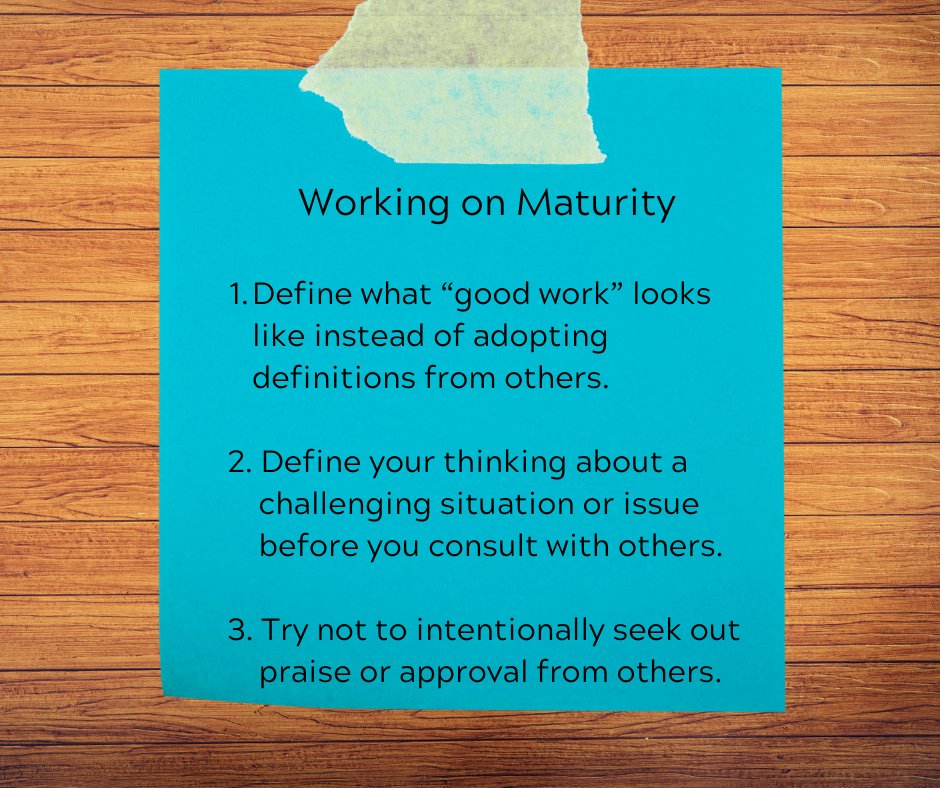 It is impossible to tell how mature a person really is. This is because everyone borrows a little bit of "self" (i.e. their maturity, their calmness, their motivation) from others.
Washington, DC is full of high-energy achievers. A number of them end up in therapy when whatever has bolstered their sense of self has disappeared. It might be an adoring boss, or an encouraging romantic partner. Sometimes it's an administration change that leaves many without their important personas. People are quick to borrow the appearance of maturity from their achievements, their jobs, their relationships, or even political or religious groups.
But at some point, positions, organizations, and people will disappoint you. And you may find that your mood, health, and overall functioning will take a nose dive.